2018 is coming to a close and as per usual, I consumed a lot of media/things in genearl as you can probably guess. I've been debating the future of this blog for a while now but I'll get into that in the next post. I didn't do a book stats post like I normally do and even debated doing this one. But for now, a recap of my 2018 favorites!
Books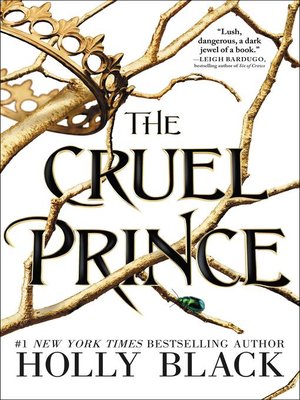 The Cruel Prince by Holly Black – The Cruel Prince has probably ended up on a lot of people's favorites and I am giving into the hype because this book deserves most of it. I completely adore this twisted world with its lies and deceit. I adore the character arcs and I simply cannot wait for what is going to happen between Jude and Cardan. The plot twists were so insane. I hadn't read a YA fantasy book that had me on the edge of my seat and had me gladly suspend disbelief in a while. I'll be picking up the next book as soon as it hits shelves.
Educated by Tara Westover – This year I read a
couple of memoirs but this one was by far the best one. One of my favorite things about it was the narrator's voice. It is completely raw and honest in its discussion of what she remembers won't exactly be accurate all the time but that she tries to confirm with other witnesses. She surprisingly stays pretty much neutral and objective even when talking about the most horrific things that have happened to her which can sometimes be frustrating because I wanted to know what she thought of being in that situation. I loved reading about her journey written with stark descriptions of the nature that she grew up in. I loved reading about her realizations about the world she lived in and where she fit into that world and the power she gained by getting an education.
All the Single Ladies: Unmarried Women and the Rise of an Independent Nation by Rebecca Traister – Nonfiction was definitely my jam this year and this was the most well-crafted I read this year. Although at first, I considered this book to be especially niche considering it is about single ladies but it turned out to be all encompassing and really lays out how this trend will affect society hereafter. It gave me so much food for thought. It gave me thoughts about how this trend will affect dating, marriage, work life, housing, the job market, and most importantly,  longstanding prejudices against single women.
March Vol. 3 by John Lewis – What I love most about this series and
this book in particular is its refusal to quite literally be black and white. Although the end goal of the civil rights movement was right, the means to get there was debated and argued. The dissent among the people of the movement, the focus on moderates of the movement.
The fact of the matter is no movement is as clean cut, heroic, and simple as one would believe. The cause is heroic but the reality is behind the scenes, there is much debating and sacrificing even your views for the greater cause. But what happens after is something worth seeing through.
The Poppy War by RF Kuang – Although the ending of this novel is kind of eh, there is no doubting the immense entertainment provided by its relentless main character, its study of military strategy and the often overlooked Unit 731 human experiments. I cannot wait to see where the series goes.
TV
The Haunting of Hill House – Scary and tense, the
Haunting of Hill House was absolutely incredible. More of a family drama than a horror story, it proves horror can be just as character driven as other genres.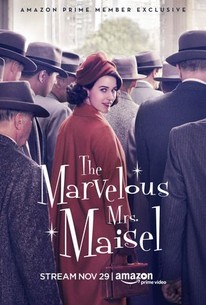 The Marvelous Mrs Maisel Season 1 – I fell in love with Maisel and her can do attitude. The bright vividness of the production and the snappy editing and dialogue never ceased to entertain. Although season 2 failed to live up to my high expectations, the first season is so worth watching.
Anne with an E Season 2– Anne with an E reminds me of everything that is quaint and wholesome in the world. It reminds me of my childhood reading Laura Ingalls Wilder books. Anne's optimism is always appreciated as she fights for what is true to her.
This season focused much on the secondary characters including Gilbert, Diane, newcomer Cole, and Anne's foster parents. They are each endearing in their own ways and each are finding out how they belong in this world. It's so positive and accepting you can't help but love this show.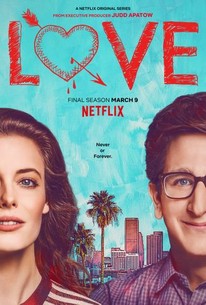 Love season 3 – I'm so happy more realistic rom com TV shows are being made and this one has stuck with me throughout all these years. I completely adore the hidden satire in this series. Of course, the main draw of any rom com is the main couple. The main couple in this one is
Fargo Season 1 – I can't believe I actually watched this
show this year! It's amazing. It's actually quite a metaphoric show attached to a realistic often violent core. Martin Freeman is an actor I've always loved and I think he does a beautiful job in this one. This show is well crafted on every level from its acting to its screenplay to its editing and directing.
Movies
Crazy Rich Asians – I might love drama and intense action but at my core, there is no beating a romantic story. Crazy Rich Asians delivered on so many fronts for me. It breathes air to the stagnant trope of rich boy meets poor girl trope and the "evil mother in law" trope while being generally funny and heartwarming. This is my favorite type of commercial movie, one that is original, detailed, and passionate but still adheres to a simple formula.
Games
2018 is the year I discovered my love of games. Although it will never replace my love for books and binging TV shows, I really have found happiness in the competitiveness and stories in games.
Stardew Valley – I love this game. It's so cute and relaxing. You literally just take care of a farm and befriend the villagers and discover new creatures and alternatively, types of fish. There's always things to do that keep it from becoming boring.
Soul Calibur – Soul Calibur brings me back nostalgia for fighting games. Unlike a lot of games I'm attracted to, Soul Calibur really forced me to pay attention to how I press buttons and thinking more about the movement and strategy instead of just mashing random ones like I use to do.
Polytopia – Polytopia is a simple game that still results in numerous end results plus the animation is just hella cute so there's that too. I love the strategy you have to employ to gain control over others' territory.
Makeup
Tarte Microliner – Eyeliner is my favorite piece of makeup and the tarte microliner is my favorite eyeliner I've ever used. It is so good; it's shaped like a fine tip pen. It's easy to use but very precise for the perfect winged tip. It dries really fast and does not smear but is super easy to take off.  I have such a higher standard for eyeliners now that I've used this one.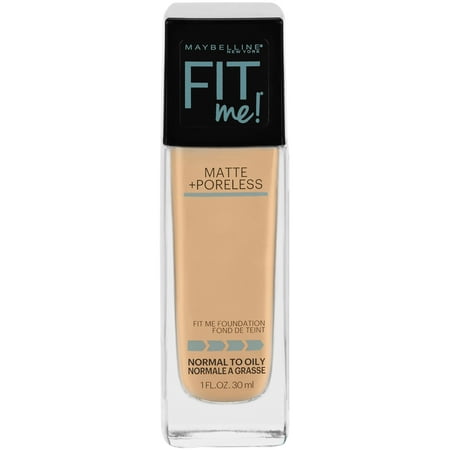 Maybelline fit me foundation – This foundation color is a perfect fit for my skin undertone. It's not too heavy and has a more dewy finish which is perfect for me. The best part of this foundation is the drugstore price. It is amazing for the price.
Music
This year was definitely the year of the popular kpop. I fell in love with Seventeen (my favorite being "Thanks". I love their music and will continue to listen to any new albums they come out. Although Seventeen is my favorite, I can't forget BTS, NCT, and Red Velvet.
This was also the year of Ariana Grande, my favorite release this year being thank u, next. I don't know, I just really like her songs but don't ask to explain why.