January 2019 was a stressful month for me but let's be honest, January is never a great month for me. It's too bad it happens to seem like the longest month of the entire year. It's just that time where everyone is going back to their daily routine and all the fun festivities and chill time are over. You have to start reevaluating your life (as I did) and believe me, I was worried about a lot this month from taxes to money to school to what I'm going to do with my life. The thing about agonizing over big decisions that determine your life is that the process is painful but finally, finally you start to get out of your head and little by little you start to plan out the stepping stones until you feel it is feasible. I'm finally at that point and hopefully February will be better. At least it'll be shorter. To end on a happy note, let's end with the obligatory food pics 😉
But in the meantime, let's talk about all the stuff I loved or didn't in January. Starting with books:
The Lost Sisters by Holly Black (4/5) – You know I never read short stories when it's part of a series because I never saw the point but this short story proved me wrong. It gave more insight into Taryn's motivations from the first book which we can all agree was confusing and sketchy at best. But, I sympathized a lot with Taryn after this story and although I do not agree with what she did (the betrayal!!), I can at least understand it.
The Wicked King by Holly Black (3.5/5) – You know, now that
the shock of all the plot twists has died down, I can look at this book with a more clear head. I definitely do not think it was as good as The Cruel Prince. It definitely felt like a filler book; the development of the characters were sacrificed for the sake of plot development, the worldbuilding was shot to the wayside, and suddenly there are a lot more one note side characters used for advancing the plot. Of course that did not prevent me from squealing at all the Cardan and Jude scenes (yo, dm me when you get to the end of Chapter 15), and of course at that killer, killer ending. I will be waiting with bated breath for the last book. Also, shoutout to Alicia from A Kernel of Nonsense for
buddyreading this with me. The reading experience was so much more fun with you! 🙂
The King of Attolia by Megan Whalen Turner (4/5)– I'm not sure what was going through my head when I decided to quit this series at the beginning of the second book a few years ago because this series is simply amazing!! I've read a lot of YA books with political intrigue and none of them have really come close to the subtle machinations and plotting that this series has. Rest assure I will be doing a full review of this series once I finish the fifth book.
A Conspiracy of Kings by Megan Whalen Turner (4/5) – The fourth book in the Thief
series. Another amazing installment.  This one follows a different character but I grew to love him just as much as the main characters. Again, review to come. Also, the new covers are WAY better than the old ones. Sometimes cover changes can be really good.
Daughter of the Forest by Juliet Marillier (DNF) – The ultimate reason why I DNF'ed this was because it was boring. It's a very interesting book if you look at it through a feminist lens (talk to me about this, I wanna know what you think), but I grew wary once the Lady Oonagh was introduced. Of course, the female villain of the story has to wear low cut clothes and be "ladylike" and be promiscuous and sly. I hate the virgin/whore dichotomy.
Movies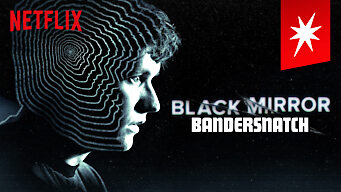 Bandersnatch (C)– Yes, the concept is novel and cool but only for about 10 minutes. The reason why I like watching TV and movies is because I can watch the characters come to their own conclusions. It's part of the fun of watching characters different from you, but these "choose your own adventure" modes are you just being a stand in for the character. I could also argue that the story wasn't right for this gimmick. If it were an adventure story such as surviving in the jungle where the choices have a lot more drastically different stakes, then sure maybe. Also, the ending was a bit too tongue in cheek and meta for me. An interesting watch, but not something I'd ever watch again.
Spiderman: Into the Spider Verse (B) – After all these years, Spiderman/Spiderwoman's
remains my favorite superhero and that's because I love his/her origin story. He starts off as a teenager going about his high school life with the usual high school problems but is bitten by a radioactive spider and becomes a superhero but he's still a teen! His story is very much a coming of age story. In much the same vein, Spider Verse is about Miles finding where he belongs but trying to live up to his people's expectations of him. Although the story does become oversaturated what with all the different emotional beats and all the different spiderpeople coming together, it was very entertaining. Oh and yes, I did like the animation. I definitely haven't seen something like that done in a big studio movie.
Ali Wong: Baby Cobra (A)- I'm really liking stand up comedy right now and this one was no exception. She talks a lot about modern feminism (although she's not as feminist leaning as a lot of female comics today), her husband, racism, and a myriad of other topics. She's pretty raunchy and crass and she tells some Asian jokes that you will only really get if you're an Asian so that was fun.
TV
Ugly Delicious S1 Ep 7 (A) – I only watched one episode which was episode 7 "Fried Rice" but I really liked it. It had such an interesting blend of talking about culture, race, and even history surrounding the cuisine. Clearly, most TV shows need to be talking about these woke topics BUT it does so in such an insightful way. I really liked the conversation they had about how we perceive authentic Chinese food vs commercial Chinese food and the concept of high end Chinese food. I
definitely need to watch the rest of the season.
Patriot Act with Hasan Minhaj Ep 1-3 (B+)– I think it's pretty great that more young people are getting more involved in politics, although that obviously comes with consequences like the rise of polarized news. Yes, Patriot Act is a left leaning entertainment news show but I must say though that for what it is, it is informative, sincere and enthusiastic about participating in the political sphere. Minhaj is a really charismatic host and the episodes are 20 minutes long so who doesn't have time for that? I also really like the infographics he intersperses throughout; they are very concise.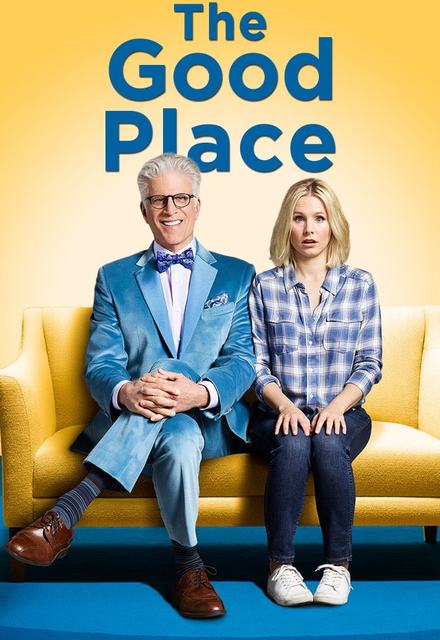 The Good Place (A) – The Good Place is a show that I did not give a fair chance to the first time I watched it. I mean I quit it after the 5th episode but I gave it a second chance and I loved it! It is so sweet, charming and asks a lot of questions most sitcoms would not dare go near. I'm planning on a review of this as well since I'm all caught up! A must watch if you've already seen shows like Brooklyn Nine-Nine, Parks and Rec and Superstore,
although this is probably my favorite out of all of them.
I am Not a robot (DNF) – You do not know how badly I want to fall in love with a korean drama right now but can't find anything that I like (let me know any recommendations). This show moved kind of slowly and the whole robot thing could have led into some icky non consensual territory. Maybe I'm just making up excuses at this point.
You (C) – You may be a Netflix show but it feels a lot more like a CW show. Heck, it even
has Penn Badgley from Gossip Girl and Shay Mitchell from Pretty Little Liars. The drama is of the back stabby, cat fighting, petty type. My problem with these types of shows is that the characters get into high stakes drama and then forget about it in the next episode. Dude, your best friend literally backstabbed you and sold you out, you got mad at her, and now the next day, with no explanation, you're besties again?? The show was very entertaining and does delve into some interesting questions about social media and obsession. It's a good show to binge watch.