Because I always seem to do these in big groups, I thought why not just do seasonal wrap ups of what I've watched; winter meaning November-February (so far). As always, I will be listing all the movies first and then TV shows. I have links to my reviews. I decided to do something different this time and rank them from my least favorite to favorite of the season. So least favorites are at the top, favorites at the bottom of that specified list. I also added a letter rating to each. And sorry for being the most inconsistent person ever, these wrap ups always look different every time I do them. If anyone is interested in talking spoilers,  leave a comment tagging spoilers or hit me up on my Goodreads or email me at cqncarols@gmail.com or you can even message me on Tumblr =). 
Movies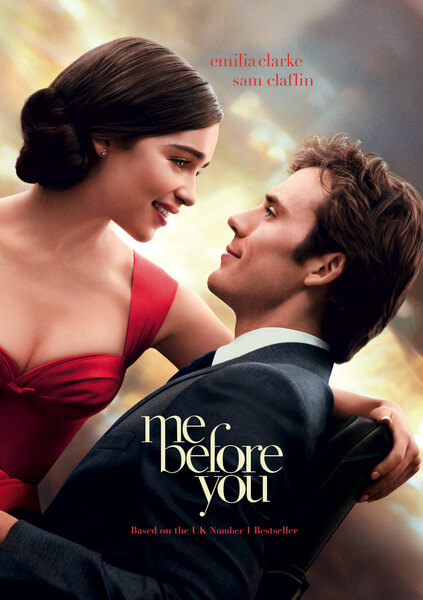 Miss Peregrine's Home for Peculiar Children
Fantasy, Family Movie, Book to Movie Adaptation | Director Tim Burton| Review
Overall, I was pretty disappointed; it was just so uninspiring. It seems that for every one great Hunger Games movie, we have to get at least 50 duds. D
Me Before You
Romance, Melodrama | Featuring Emilia Clarke, Sam Clafin | Review
I was also pretty meh about it. It wasn't totally horrible thanks to the cinematography but I didn't expect much and I got pretty much exactly what I thought I would get. No tears were lost in the process of watching. But maybe a good Valentine's Day movie..if you have a bottle of strong liquor with you. C
Wonder Woman: Animated Original Movie (2009)
DC Comics adaptation, Animation, Children's | Director Lauren Montgomery, Written by Gail Simone
Because I'm freaking obsessed with Wonder Woman now, I thought that I would try and watch some of the movies. Sadly, this was just ok. But Wonder Woman was so well-animated as a person like girl crush alert. And she is just so badass. Steve Trevor, however, was just weird and a womanizer in a creepy and annoying way. If you take away all the lines he says about creepily flirting with women, you'd only have around 3 lines left. It's pretty good for a TV movie but nothing great to rewatch or seek out if I hadn't already had a predisposition to WW. B-
The Dressmaker (Australia 2015)
Historical Fiction, Revenge, Comedy-drama | Featuring Kate Winslet, Liam Hemsworth
This movie tries hard but ultimately does not sustain itself in my opinion, I mean this movie has won a bunch of awards. Kate Winslet is good in it and so was Liam Hemsworth but they are not enough to carry the whole movie. It also hosts a cast of quirky side characters that are not odd enough to be quirky and not interesting enough to be compelling. The story itself was also way too linear and simplistic to warrant such a long movie. It could have been cut in half. The '50's costume design was a feast for the eyes though. B-
Fantastic Beasts and Where to Find Them
Fantasy, Family Movie | Director David Yates, Written by JK Rowling
So I finally got to watch this and honestly I was a little disappointed. I think it's because there was no sense of urgency throughout. Grindelwald was mentioned at the beginning of the movie and then not again until really the end. There were just so many loopholes and inconsistencies in the magic system (why is everyone so careless about doing magic in front of Muggles, excuse me, No-Majs) it didn't really even feel like the wizarding world sometimes. But it was so much fun getting to learn about the different creatures (can I please get a Niffler) and Eddie Redmayne is always great in whatever he does; he is such a precious cinnamon roll as Newt. I can't really see anyone else as Newt. The other characters were good (how sweet is Jacob??) but the romances were kind of boring. I say that but the ending made me tear up a little. I did NOT think they would go there. Also, petition to open a Jacob Kowalski bakery please and thank you. And after watching this, I'm wondering how they have enough material to sustain 4? more movies. B
Train to Busan (Korea 2016)
Post Apocalyptic, SciFi, Zombies | Director Yeon Sang-Ho Featuring Gong Yoo | Review
Train to Busan lacks in anything substantial thematically but it was still a lot of action fun and the immediacy of the zombie transformation heightens the suspense into more good fun. B+
Mustang (Turkey 2015)
Contemporary, Drama | Director Deniz Erguven | Review
A quietly feminist movie about 5 orphan girls dealing with the restrictions of freedom and sexuality placed on them. A-
Wadjda (Saudi Arabia 2012)
Contemporary, Drama | Director Haifaa Al-Mansour | Review
Wadjda-A charming and feminist movie about a girl who wants to own a bike. A
La La Land
Musical, Magical Realism, Romance | Director Damien Chazelle, Featuring Emma Stone, Ryan Gosling | Review
Despite the simplicity of the storyline, La La Land boasts an inspiring color palette along with stunning technical visuals and two charming and romantic leads. It made me feel all warm and fuzzy and inspired inside and I love it for that. A
The Edge of Seventeen
Comedy, Coming-of-Age, High School | Featuring Hailee Steinfeld
I know this movie slipped under the radar among the giants of Oscar bait but that's such a shame because it is a hilarious and honest coming-of-age movie. I know it seems like a teen comedy that doesn't have much to offer but its authentic screenplay (these are things teens would actually say!!) and an amazing lead performance (Hailee Steinfeld) catapult it above the rest. The side characters have a kind of depth beyond their stereotype that is rarely seen in teen movies and the love interest is Asian!! Props to him for actually being a 30-year-old but looking like a 17-year-old. How is that even possible? It has a lot of heart and sincerity combined with really funny jokes. I love this movie and I'll definitely be rewatching it again. A
Want to Watch:
Moonlight
Hacksaw Ridge
TV
Seven First Kisses (Korea 2016)
Webdrama, Romance, Contemporary | Featuring Lee Cho-Hee, Lee Jong-Suk (aka bae), Lee Min-Ho, Ji Chang-Wook, Kai, Lee Joon-gi | Youtube | Finished
I'm going to be honest with you; I only watched this short webdrama (available on Youtube right now) because Lee Jong Suk was in it. He is too precious. And I loved his episode the most. But other than that, it was so cheesy and ultimately boring. I actually watched this in twice the normal speed which made it more entertaining lol.  Watch it if you have some eye candy you need to see more of. D
Sherlock Season 4
Mystery | Featuring Benedict Cumberbatch, Martin Freeman | BBC, PBS | Finished | Review
What even happened this season??? What even is Sherlock?? C
The Abominable Bride
TV Movie, Historical Fiction, Mystery | Featuring Benedict Cumberbatch, Martin Freeman | BBC, PBS
Half of my enjoyment of this was due to the constant references to Sherlock's hat and the ever cool transition and text scenes. The other half was due to the costume design. The rest was sort of forgettable. Shouldn't it be obvious to everyone that it couldn't have been a ghost? And if it wasn't obvious, it shouldn't be so obvious to the audience. Also, the ending really rubbed me the wrong way. B
W Two Worlds (Korea 2016)
Urban Fantasy, Thriller, Romance | Featuring Lee Jong Suk, Han Hyo-Joo | MBC | 16 episodes | Finished | Review -ish
I mentioned this in my honorable mentions of my favorite TV shows of 2016 and all the reservations that I had about it after episode 9 came true. Awkward…It was so illogical, inconsistent, Oh Yeon Joo's character just devolved into a pawn for Kang Chul's emotional development, and the ending was so abrupt and unsatisfying. However, something about it still kept me watching though so I give props to it. And even at its messiness, I still found it to be incredibly enjoyable and suspenseful. B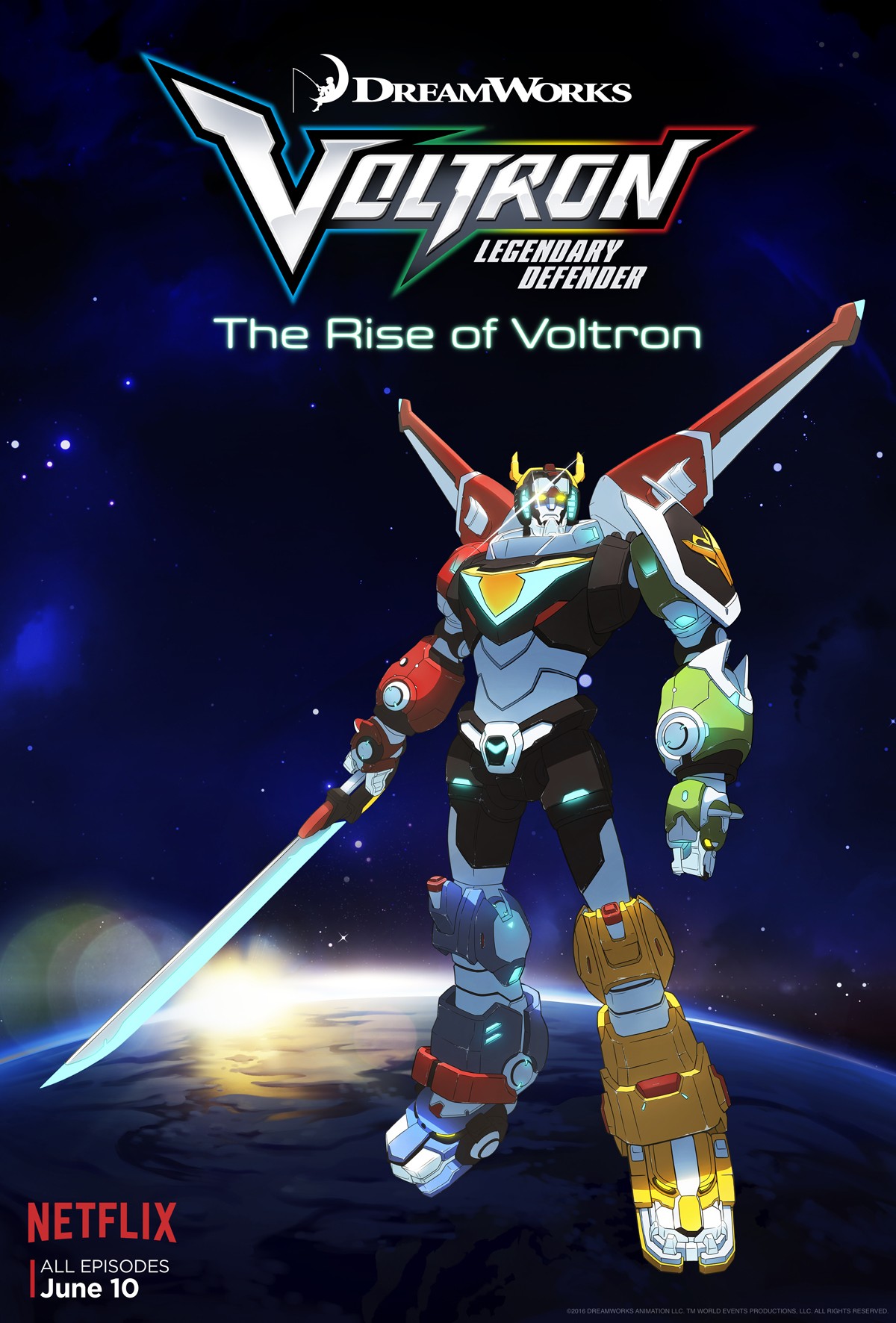 The People vs OJ Simpson: American Crime Story
Crime/Court Drama | Featuring Sara Paulson, Sterling K. Brown, Kenneth Choi, John Travolta | FX | 10 episodes | Finished | Review -ish
A compelling, bingeworthy drama worthy of its hype and praise. A
Voltron: Legendary Defender Season 2
SciFi, Children's, Animation | Produced by Lauren Montgomery and Joaquim Dos Santos | Netflix | 13 episodes | Currently finished with Season 2 | Review of Season 1
Oh man, this show is so dear to my heart and makes me so happy. I think I liked the second season even more than the first. The animation is definitely better especially the landscapes. It also got more heavily anime in my opinion but that's definitely not a pro or a con. It is the definition of fun at its most finest. I love each and very one of these characters to death and I will defend them till I die. I don't think I can wait another year for the next season to come out.  For the record, I ship Klance and Shallura 😉 A-/A (for ripping my heart in shreds)
Insecure Season 1
Comedy, Contemporary | Created by Issa Rae, Larry Wilmore | HBO | 8 episodes | Season 1 Finished
I love Insecure soooo much. It's about the friendship between two black women, their friendship, and exploring the realm of dating, jobs and everything in between during their late 20's. It is funny with a diverse cast and so well executed. The humor is sarcastically dry which is just my type of humor. It slyly explores race, gender, and sexuality in a natural and underhand way. It was pretty steamy for a comedy but only in the last episodes and only sprinkled throughout as part of the narrative (although this is a show on HBO so what did I expect). It feels a lot like a Netflix show because one story arc will just bleed into the next episode to make the season one giant story and I binge watched in two days. Excluding the one distasteful Asian joke, I can't wait for Season 2. A
The Americans Seasons 1 & 2
Spy Thriller, Melodrama | Featuring Keri Russell, Matthew Rhys | FX | 13 eps per season | Finished Season 4, Season 5 starts March 2017
Why didn't I watch this sooner??? It is so amazing. An amazing combination of family drama and spy action and mystery during the Cold War. The main two leads are Soviet spies and was arranged to be married to keep up their spy covers. They move to the US where their next door neighbor is an FBI agent working for counterintelligence to capture spies.  I love it because so much attention is paid to character layering and the two main leads are fast becoming my new OTP even though their relationship so messed up. They often have to form relationships with other people, platonically or sexually or even romantically to get information they need. There's definitely not as much action as I would like sometimes but it's great anyways. A
Currently Watching: 
Tomorrow with you (Kdrama)
Powerless (NBC comedy)
The Crown (Netflix show on Queen Elizabeth)
Secret Love Affair (Kdrama)
As always if you think I would like something based on what I've watched, let me know!! I'm always down for recommendations.