Sadly, because 2017 was not a great reading year, there weren't many books that really stuck out to me. I even hesitated making a best of 2017 for books because even the ones I considered my favorites of the year were not the same greatness that my favorites for previous books. But I decided I do want to mention the most memorable of the year. I tried to include a variety of formats that I read. Unlike in previous years, I have not ordered these in any way.
Han Kang is such a daring writer. She experiments with format and writing style and whether or not it is effective is often besides the point. What I feel she always tries to achieve though is capturing the rawest emotion of her characters. I think it works very well here. It is stylistically quite different than her previous work, The Vegetarian. Human Acts is definitely more like one long metaphor but it completely works as she portrays the brutality of the 1980's rights as an extension of death and life.
I have a few short forms I would like to celebrate.
A Series of Steaks by by Vina Jie-Min Prasad (Short story) – A clever scifi story about 3D printing and female friendship.
Welcome to the Medical Clinic at the Interplanetary Relay Station by Caroline M. Yoachim (Short story)- A throwback to Choose Your Own Adventures stories. It, at once, celebrates the format but also pokes fun at it.
Dear Ijeawele, or a Feminist Manifesto in fifteen Suggestions by Chimamanda Agozi Adichie (novella) – nothing in this novella is particularly new but the way Adichie crafts her writing about feminism makes you feel as if this should be common sense and her arguments are
The Death of a Moth by Virginia Woolf (Essay) – I need to read virginia woolf's other works asap after reading this. This short story is literally about the narrator watching a moth die but the spectrum of feelings you get while reading it is  all encompassing.
We were Feminists Once from Riot Grrrl to CoverGirl: the buying and selling of a
political movement by Andi Zeisler
I've read a lot of feminist rhetoric and it's surprising to find a recent one that I learn so much from. This book ties modern feminism and how it has affected capitalism. This book has been so eye-opening for me and I see how feminism in the modern age can be manipulated for less than wholesome motives.
Always and Forever, Lara Jean by Jenny Han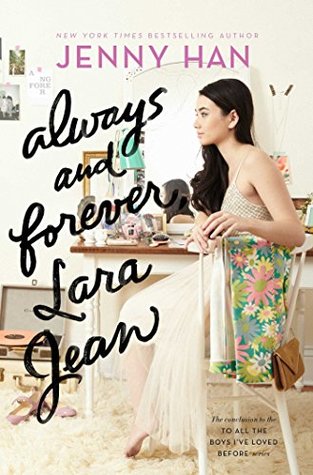 You know I like this book because I've read it twice..in 1 year. It's hard to explain why exactly this book and this series is so special to me. On the surface, it wouldn't seem so, after all it is just a romantic contemporary about a high school girl and her journey through high school and romantic entanglements. But it is just so sincerely heartwarming and fun to read. I love Lara Jean's little family, Peter, and of course, all the cookies Lara Jean baked.
Bad Romance by Heather Demetrios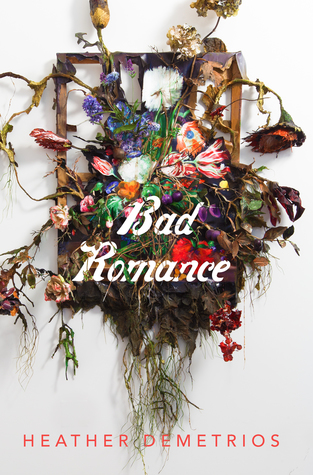 I did not expect to love this book as much as I did. I have no qualms about coining this book as the best YA book discussing the progression of a toxic relationship. It is subtle and powerful and just has an all around depth to it. It paints everything in greys instead of blacks and whites and it's such an honest and realistic portrayal of all different types of toxic relationships.
The Language of Thorns by Leigh Bardugo
I'm starting to like Leigh Bardugo more and more as a writer. My favorite thing about this collection is how it upends fairy tale traditions and canon. By reversing these traditions, Bardugo really shows the reader how much we have relied on traditional tropes to write our fairy tales and how when you look at these tropes in the light, it might cause you to look at these characters differently than you always have. It is honestly worth a hard copy just because the illustrations inside are so beautiful!
TV Shows
I had much better luck in finding great shows this year. These are my top 5 definitive TV shows of 2017 and I would rewatch all of these in a heartbeat. I thought it would be a little repetitive if I included Superstore because I have a feeling that that show will be here for a while and it will probably on every single one of my favorite TV show lists. But other than that, here are my favorite shows of 2017. These are in order from least favorite to favorite show of 2017
Insecure, Season 2
Comedy|8 episodes|HBO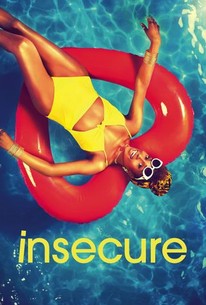 I watch Insecure like I listen to friends gossip. It is so deliciously juicy and enticing in the way that the world of dating can be.  But the great thing about this show is that its so clever about portraying how the different men in Issa's and Molly's life reveal who they really are. But it's not just about that. It's about their struggles in the workplace and of course, the struggle to find who or what they truly want. Even better is that in the end this show is about Issa's and Molly's enduring friendship. It is a completely bingeworthy show.
Comedy|10 episodes|Netflix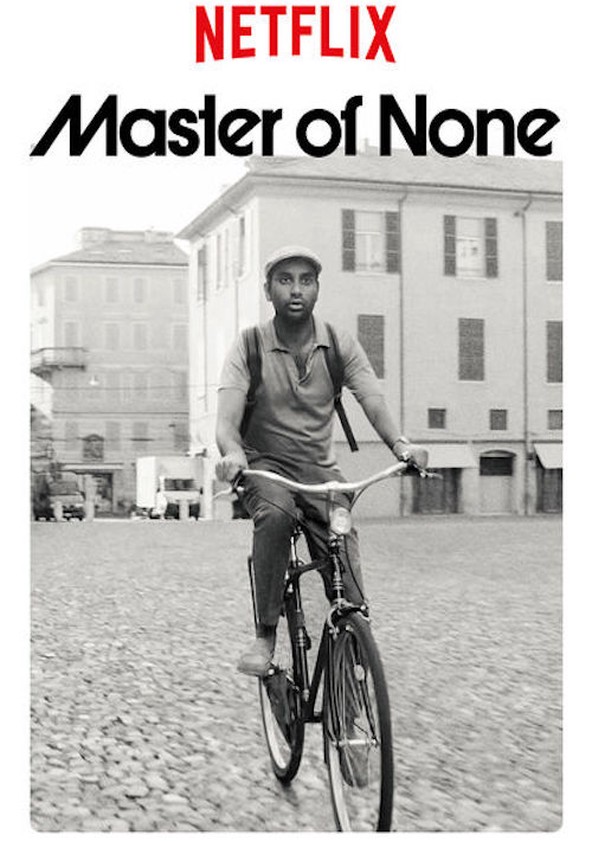 I am so, so impressed with this show above all else to experiment with different storytelling formats. One episode will be an hour long while another will be half an hour. One episode is partly told in subtitles with the main characters not even being present in the episode. One is told like an old Italian movie. There are long pauses without dialogue. This show feels like a meandering but it manages to stay cohesive. It is absolutely brilliant in its discussion of modern dating, workplace harassment, and diversity. I've seen and read a lot of media that covers the coming of age of high school to college to post grad people but Master of None shows that a coming of age for the late 20s-30s group can be done so well.
Search Party Seasons 1&2
Dark comedy|20 episodes|TBS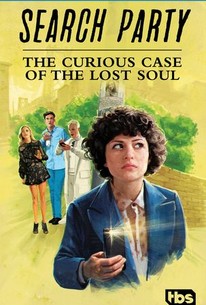 I love Search Party and it is one of the most unique shows I've seen in a long time. Its young 20something characters are very difficult to like and even sympathize but they are great fodders for discussing self entitlement and self obsession as well as the struggle that a lot of 20some year olds struggle with now: the struggle for purpose and meaning in their lives. Don't take this to mean that this show is a continual philosophical story but these themes are the foundation for a darkly funny and satirical tale. This show is weird. It combines a mystery featuring amateur detectives with a great look at characters that we think we know until they sweep the rug from under our feet to reveal who they truly are. My review for this is coming soon but this is truly a unique, weird little show that deserves so much more hype.
Drama|7 episodes|Netflix
This was honestly a wonderful gem of a show and I'm so happy it has been renewed for a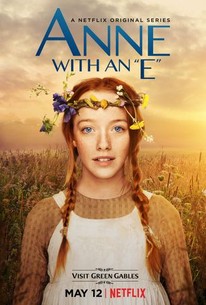 second season. This is just one of the few book to TV show adaptations that have so accurately casted the right actors and actresses for their respective characters. I also think it is one of the few book to movie TV adaptations that have stayed so true to the book's core themes while still adding its own individuality to the show.  The addition of the stable boy, Jerry, was such a delight considering how much humor he brings to the show. This show is somber, melancholic, and aesthetically beautiful but it is full of hope and lightheartedness just like its main character.
Weightlifting Fairy Kim Bok Joo
Korean drama|16 episodes| MBC
My number one favorite show of the year is Weightlifting Fairy Kim Bok Joo. I'm actually
already thinking of rewatching this next month. It is a beautiful, beautiful drama full of hope and love. I completely adore the lighthearted and vibrant tone of the show. Our main character, Bok Joo, is a charismatic and blunt weightlifter who goes to a college for athletes. She is always a character that you root for and throughout the show you are cheering for her success and the ambitions she has despite the many comedic and cringeworthy situations she finds herself in. Cushioned around this character are two lovely best friends, a well meaning father, some endearing coaches, and a charming and swoonworthy love interest. I especially like this drama for how it upends some traditional korean drama tropes and understands that at its heart, it is a story of a girl who dreams of being the best weightlifter instead of a story of a girl who has a romance. It had me smiling, laughing, and crying the entire way through.
Have a wonderful New Year's and here's hoping that 2018 will be full of even better books and TV shows!