April was a pretty awesome reading month for me. I think this is the most I've read this month than I have in the earlier months of 2017. I DNFed a few things but read 9 books and 2 short stories.
As I Lay Dying by William Faulkner (3/5)
Faulkner has an interesting narrative style. He writes this from several different
perspectives but sometimes the character will refer to another character solely by the pronoun, he, and you kind of have to read the next perspective  to confirm who the character was even talking about. While this does increase the fluidity of the story, it also lends to a lot of confusion on my part. This book was both successful and not successful in portraying grief and I think that boils down to certain characters. It seemed like Faulkner liked some characters more than others. For instance, Jewel is probably the most compelling character in the entire cast. His attitudes towards his mother remain ambiguous even till the end and his independence-to-a-fault was really interesting to read. The other interesting character was the father and though he may respect his wife's dying wish, we all know he is long past caring about her. Faulkner also does a good job portraying the grief of a child, the way they want to transform that grief into something tangible. But the other characters felt disposable. As far as satire goes, the ending was fucking hilarious. But overall, it was quite meh.
By Prudence Ruled by ehmazing (4/5)
I don't know why I'm including fanfiction in my wrap up but I am because I never read fanfiction, like, ever. This is how you know I've really descended into fandom hell. TBH
I'm simultaneously proud and ashamed to be in the Voltron fandom. It's literally the most toxic fandom I've ever been in, there's like 50 ship wars, ship hate every hour, and just general no-mercy attitude and bashing of the creators and writers. I just hope the VLD staff do not go through the Tumblr tags. But simultaneously I'm proud of the fandom because earlier last week, there was a photo leak from the show from a newly casted voice actor and she accidently posted a photo from the upcoming season and she deleted it from her instagram story but it was way too late. I swear people in fandom actually make the best detectives. ANYWAYS, this fanfiction follows my non-canon (so far) OTP Shiro and Allura. By Prudence Ruled is one of the most well-researched and accurate-to-the-characters fanfiction I've ever read in my basically non-existent fanfic history. It just captures the character's voices so well and it's inspired by The Bodyguard so I mean that speaks for itself. Also, it's really well-researched in terms of worldbuilding which I really appreciate.
This is My Idea by Teukiewookie (3/5)
Does anyone remember the movie The Swan Princess?
Well this fic is based on the movie except in space and with Voltron characters.  It is so fun and relatively accurate in character voice as far as surface-level character goes but not so different as to disengage me from the story. Plus the chapters are short so..
These next few books, I will have reviews for.
In my 2017 reading resolutions, I resolved to read more translated fiction and I made my first few steps this month. The first ones I will be doing mini reviews for in my translated fiction spotlight.
Silence by Shusaku Endo, Translated from the Japanese by William Johnston | Before the Feast by Sasa Stanisic, Translated from the German by Anthea Bell
I also read some translated short stories that will be featured in the mentioned post as well.
Wither and Blossom by Suvi Kauppila translated by Suvi Kauppila (4/5)
Faces and Thoughts by Abdul Wakil Sulamal translated from Pashto by James Caron (3.5/5)
I also finished History is All You Left Me by Adam Silvera (4/5) which I actually wasn't planning on reading but ended up loving. I will have a full review on this in May. Just expect a lot of YA contemporary in the upcoming future period.
And then I have reviews for two YA books I read this month in a mini review post.
Alex Approximately by Jenn Bennett | Strange the Dreamer by Laini Taylor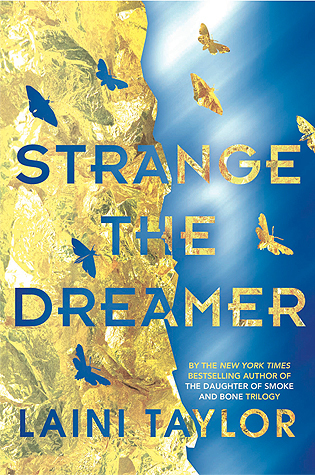 The Girls by Emma Cline (2/5)
The Girls shines when Cline discusses the intricacies of girlhood. She does it so well and because of that I wish the whole book was solely focused on that. What does it feel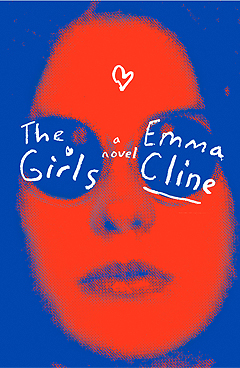 like to come into adolescence wanting to own your body but at the same time wanting to feel desired and be desirable.
 That was part of being a girl–you were resigned to whatever feedback you'd get. If you got mad, you were crazy, and if you didn't react, you were a bitch. The only thing you could do was smile from the corner they'd backed you into. Implicate yourself in the joke even if the joke was always on you.
But honestly, everything else was just kind of boring. This is ironic because this book was suppose to be about the mysterious Manson murders. One of the most compelling characters was suppose to be Charles (or whatever his name is) who we are suppose to believe is this really alluring person who persuades these girls to leave everything they have but he turned out to be kind of boring and predictable as were the other characters. I will say that Cline really knows how to write. Her writing is intoxicating and feels like reading through the subconscious. It feels very Gone-Girlesque. But all in all, I would not recommend this one.
Stories of Your Life and Others by Ted Chiang (3.5/5)
Ted Chiang has some really cool ideas–both visually and scientifically which translates very well to a movie like The Arrival (based off of Stories of Your Life). But I wish there
was better execution of these ideas. Most of his stories feel unfinished as if he suddenly had a good idea and had to write it down but didn't know where the thought was going. They also feel like unfinished ideas because he sort of left them to meander on their own so a few of them lacked focus. But nevertheless they were still fascinating to read. My favorite stories were the first one, The Tower of Babylon, which is about people building a tower to reach heaven; Stories of Your Life which visually was better represented by the movie but the story itself was better in the book, and the last story Like What You See: A Documentary which is about a fictional debate about whether or not to undergo a procedure to "unsee" beauty. I still think this collection is definitely worth reading because his stories just raise so many thought provoking questions about religion, technology, mathematics, and linguistics.
Planetfall by Emma Newman (3.5/5)
A mysterious man enters the one and only colony on Planetfall. Renata Ghali is shocked and terrified because the colony she lives in is suppose to be the only home to any living inhabitants on this planet. It turns out that this man is the grandson of Suh-Mi who was
the leader of the first colonization trip to Planetfall. As we get further into the book, we realize there is a lot more to this colony that we initially thought and that Renata is keeping a lot of secrets from the people around her. I will tell you this from the start: nothing will really make sense until the last 20 percent of the book and even the last page leaves off on an ambiguous note which I'm still not sure if I understand but that's totally ok with me. I often found myself wondering why the author was focusing so much one aspect of this character and other times why the plot seemed to be falling apart and it only made sense to me after finishing the book. I really liked the worldbuilding in this book. There's lots of mentions of 3D printing and building houses which just reminded me of the Sims. The biggest issue with this book are the characters. They felt so two-dimensional and can be listed off with a few traits. The ending was satisfactory to me but I get the feeling that if it wasn't it would've marred the entire experience of reading this book for me so make your own judgement about that. I will say that I haven't read a lot of science fiction mysteries/thrillers if any at all so this was refreshing.
DNF
The Hating Game by Sally Thorne (2/5)
As you may have noticed by now, I'm really picky when it comes to contemporary romances. I thought the banter between the two characters was kitschy and super tacky and the "hating" part of the haters-to-lovers trope was over a little too quickly. The side characters were overly quirky and purely ornamental to the main characters which is just a recipe for a boring story to be honest. I started skimming this around the 50 page mark and it progressively grew cheesier and cheesier to the point of fanfiction so hard pass on this one.
Let me know if you've read any of these and what you thought of them and what you plan on reading in May. I hope your May is going well so far and I will see in my next post which will probably be my April Favorites =)