2017 is going by so damn quickly, it is insane. Well at least faster than 2016. Also, thankfully, going a little better than 2016. Not by spades but I guess enough to make to make me a little more grateful. Both New Years have passed by, Lunar New Year being normal as usual. I always thought Lunar New Year was something really special but ultimately if you think about it, slightly ridiculous, the traditions of red envelopes and food and relatives telling you you're going to have a great year.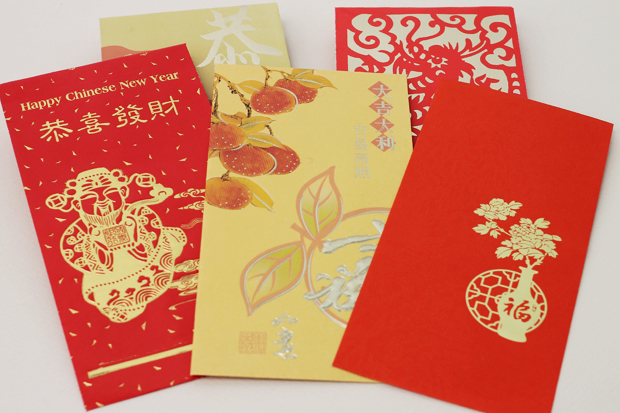 My family has a tradition. Before 12am, you walk outside of your house and then at 12 you reenter and poof you'll have a good year. That's also, of course, if you don't take out the trash, cut your hair for a week, etc etc. I did the first one this year and everything still felt exactly the same when I stepped into the house.I get wrapped up in tradition and superstition as much as the next person fully realizing no matter the amount of luck baiting and tradition will change anything or be indicative of a good year. I think maybe if I do all of these things, I'll have an amazing year but only if I do them all right. Maybe I'm just lucky this year. And the next but then never again. I could get a phone call the next day telling me my friend had just died (please don't do that to me life) even if I did all those things to ensure I would have a good year. Most of the time, you don't even notice the changes until you've stopped and looked back.
But life goes on..what have I been doing? Well, I'm currently taking a medical terminology class which is actually really helpful in real world situations and also in my new job as a medical scribe, it's been pretty helpful.
My favorite shoes these past two months are these boots.
I realized too late that they really scrunch my feet but I bear the pain because they're so cute :3 I've also been loving the Maybelline Mauve lipstick which is kind of perfect for both casual and more dressy war. It's the perfect deep color if you apply a lot of it.
For some reason I went on some kind of ice cream binge these past months, probably because I've been having a lot of anxiety so I just swallow my feelings in sweets.
I love the jamoca ice cream from Baskin Robbins. I have never had coffee ice cream that good unless it was from Haagen Daz lol.
I also freaking love the Mocha Almond Fudge from Thrifty ice cream basically the best ice cream brand ever. My friend (Hi!) introduced me to Rolled Creamery which was amazing. I got the Matcha Oreo one and it was amazing. It tasted so authentic and not too sweet but sweet enough to satisfy my sweet cravings.
And of course, music! I've been listening to a lot of stuff. First of all, I've been listening to the awesome, amazing Weightlifting Fairy Kim Bok Joo soundtrack. It's not an exaggeration when I say I pretty much loved this entire album and have been listening to it on repeat. It is so good.
Taeyeon came out with a new album recently and my soul ascends to heaven whenever she hits a high note. It's almost cathartic. My favorite songs off the new album are Fine and Time Lapse. Also the music video for Fine is a work of art.
Not so great of a music video is Big Sean's Bounce Back; it kinda makes me want to roll my eyes but what can I say I love this song.
And jumping off of that, I loved the entire Insecure Season 1 soundtrack. I seriously wanted to write down every song that came on until I realized that was dumb and I could just listen to the entire list on Spotify.
And my list would not be complete without some songs on the radio because I'm basic. My two favorite songs of recent being: I Don't Want to Live Forever by Taylor Swift and Zayn. I don't know how a shitty movie like 50 Shades got to have such an awesome soundtrack but there you go.
And of course Ed Sheeran's Shape of You. The music video is also super cute.
I am sorry if this post doesn't make much sense. I didn't really feel like editing it so there you have it. I just wanted to reflect a little on how my year was going so far.