In no particular order..
The Marvels by Brian Selznick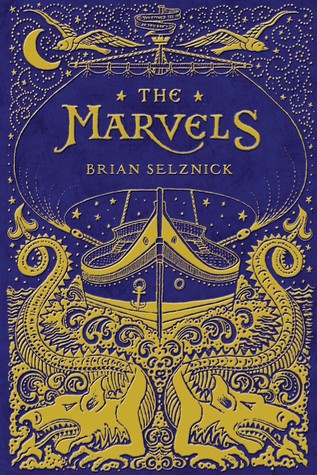 Release Date: September 15th (already came out but I'm still excited :))
Caldecott Award winner and bookmaking trailblazer Brian Selznick once again plays with the form he invented and takes readers on a voyage!
Two seemingly unrelated stories–one in words, the other in pictures–come together. The illustrated story begins in 1766 with Billy Marvel, the lone survivor of a shipwreck, and charts the adventures of his family of actors over five generations. The prose story opens in 1990 and follows Joseph, who has run away from school to an estranged uncle's puzzling house in London, where he, along with the reader, must piece together many mysteries.
---
The Sword of Summer (Magnus Chase and the Gods of Asgard #1) by Rick Riordan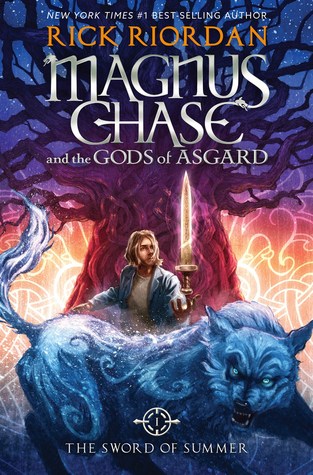 Release Date: October 6th
Magnus Chase has always been a troubled kid. Since his mother's mysterious death, he's lived alone on the streets of Boston, surviving by his wits, keeping one step ahead of the police and the truant officers.
One day, he's tracked down by a man he's never met—a man his mother claimed was dangerous. The man tells him an impossible secret: Magnus is the son of a Norse god.
The Viking myths are true. The gods of Asgard are preparing for war. Trolls, giants and worse monsters are stirring for doomsday. To prevent Ragnarok, Magnus must search the Nine Worlds for a weapon that has been lost for thousands of years.
When an attack by fire giants forces him to choose between his own safety and the lives of hundreds of innocents, Magnus makes a fatal decision.
Sometimes, the only way to start a new life is to die . . .
---
Illuminae by Amie Kaufman and Jay Kristoff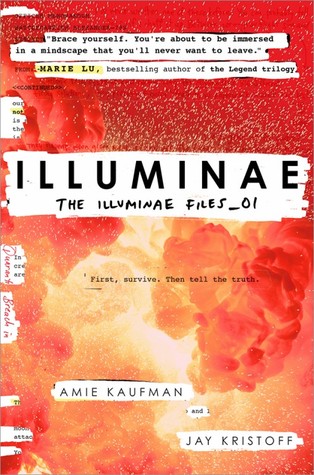 Release Date: October 20th
This morning, Kady thought breaking up with Ezra was the hardest thing she'd have to do.
This afternoon, her planet was invaded.
The year is 2575, and two rival megacorporations are at war over a planet that's little more than an ice-covered speck at the edge of the universe. Too bad nobody thought to warn the people living on it. With enemy fire raining down on them, Kady and Ezra—who are barely even talking to each other—are forced to fight their way onto an evacuating fleet, with an enemy warship in hot pursuit.
But their problems are just getting started. A deadly plague has broken out and is mutating, with terrifying results; the fleet's AI, which should be protecting them, may actually be their enemy; and nobody in charge will say what's really going on. As Kady hacks into a tangled web of data to find the truth, it's clear only one person can help her bring it all to light: the ex-boyfriend she swore she'd never speak to again.
Told through a fascinating dossier of hacked documents—including emails, schematics, military files, IMs, medical reports, interviews, and more—Illuminae is the first book in a heart-stopping, high-octane trilogy about lives interrupted, the price of truth, and the courage of everyday heroes.
---
This Amazing Book is Not On Fire by Dan Howell and Phil Lester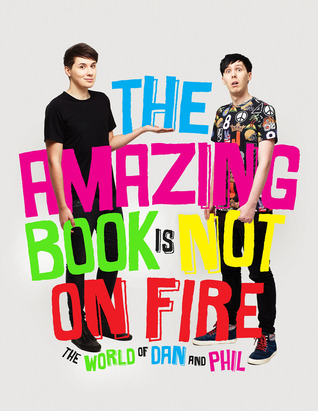 Release Date: October 8th 
Hello reader,
In this book is a world. A world created by two awkward guys who share their lives on the internet!
We are Dan and Phil and we invite you on a journey inside our minds! From the stories of our actual births, to exploring Phil's teenage diary and all the reasons why Dan's a fail.
Learn how to draw the perfect cat whiskers, get advice on what to do in an awkward situation and discover which of our dining chairs represents you emotionally. With everything from what we text each other, to the time we met One Direction and what really happened in Vegas…
---
Winter by Marissa Meyer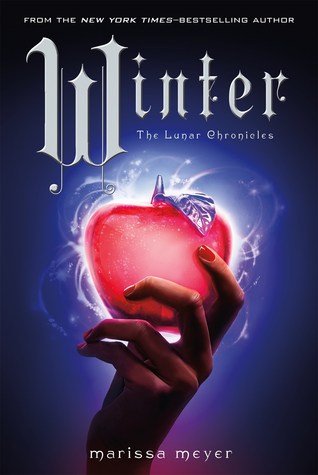 Release Date: November 10th
Princess Winter is admired by the Lunar people for her grace and kindness, and despite the scars that mar her face, her beauty is said to be even more breathtaking than that of her stepmother, Queen Levana.
Winter despises her stepmother, and knows Levana won't approve of her feelings for her childhood friend–the handsome palace guard, Jacin. But Winter isn't as weak as Levana believes her to be and she's been undermining her stepmother's wishes for years. Together with the cyborg mechanic, Cinder, and her allies, Winter might even have the power to launch a revolution and win a war that's been raging for far too long.
Can Cinder, Scarlet, Cress, and Winter defeat Levana and find their happily ever afters?
---
Binge by Tyler Oakley 
Release Date: October 20th
Pop culture phenomenon, social rights advocate, and the most prominent LGBTQ voice on YouTube, Tyler Oakley brings you his first collection of witty, personal, and hilarious essays written in the voice that's earned him more than 10 million followers across social media.
---
For the Record by Charlotte Huang 
Release Date: November 10th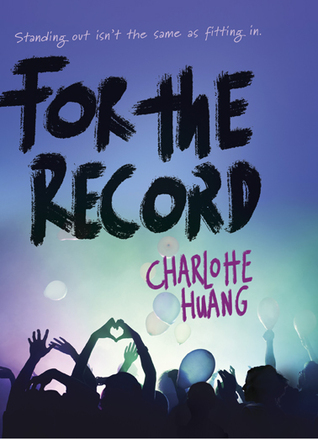 If Almost Famous were a YA novel… a raw, honest debut celebrating music, friendship, romance, and life on the road.
Chelsea thought she knew what being a rock star was like… until she became one. After losing a TV talent show, she slid back into small-town anonymity. But one phone call changed everything
Now she's the lead singer of the band Melbourne, performing in sold-out clubs every night and living on a bus with three gorgeous and talented guys. The bummer is that the band barely tolerates her. And when teen heartthrob Lucas Rivers take an interest in her, Chelsea is suddenly famous, bringing Melbourne to the next level—not that they're happy about that. Her feelings for Beckett, Melbourne's bassist, are making life even more complicated.
Chelsea only has the summer tour to make the band—and their fans—love her. If she doesn't, she'll be back in Michigan for senior year, dying a slow death. The paparazzi, the haters, the grueling schedule… Chelsea believed she could handle it. But what if she can't?
---
Walk on Earth a Stranger by Rae Carson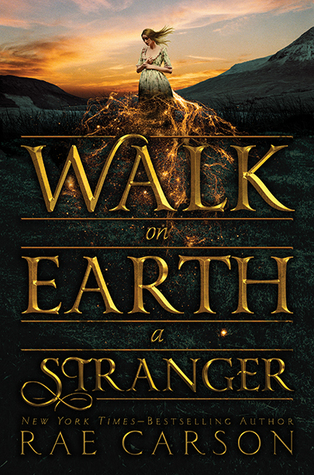 Release Date: September 22nd 
Lee Westfall has a secret. She can sense the presence of gold in the world around her. Veins deep beneath the earth, pebbles in the river, nuggets dug up from the forest floor. The buzz of gold means warmth and life and home—until
everything is ripped away by a man who wants to control her. Left with nothing, Lee disguises herself as a boy and takes to the trail across the country. Gold was discovered in California, and where else could such a magical girl find herself, find safety?
Walk on Earth a Stranger, the first book in this new trilogy, introduces—as only Rae Carson can—a strong heroine, a perilous road, a fantastical twist, and a slow-burning romance.
---
Newt's Emerald by Garth Nix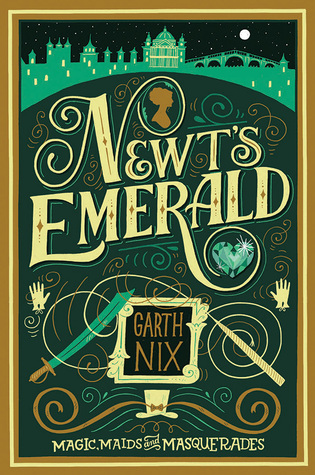 Release Date: October 13th
Lady Truthful will inherit her family's most valued heirloom on her eighteenth birthday. Until the Newington Emerald is stolen.
Lady Truthful, nicknamed "Newt" by her boy cousins, discovers that to her horror, the people closest to her have been framed for the theft. But Newt won't let their reputations be damaged by rumors from a false accusation. Her plan is simple: go to London to recover the missing jewel. Despite her best intentions, a young lady travelling alone is frankly unacceptable behavior. So Newt and her aunt devise another plan…one that entails men's clothing and a mustache.
While in disguise, Truthful encounters the handsome but shrewd major Harnett, who to her amazement volunteers to help find the missing emerald under the assumption that she is a man, Henri de Vienne. But once she and her unsuspecting ally are caught up in a dangerous adventure, Truthful realizes something else is afoot: the beating of her heart.
Truthful has far more than romantic complications to worry about. The stolen emerald is no ordinary heirloom-it is the source of the family's luck and has the power to yield vast magic. It would be completely disastrous if it fell into the wrong hands. The fate of England depends on Truthful securing the emerald.