Hi again! Sorry my July Wrap Up is a little late but I just had other posts I wanted to get to first this week. I read a lot in July and I wanted to start putting a few of my thoughts about each book just to force myself to be more analytical and reflective about my reading. There won't be any spoilers though. I read fast so I want to try and get my bearings on the books I have read before I move on (since I don't do reviews for all the books I read), so I'm going to split my July wrap up into two parts. This first part will be the novels and then my next post will be the short stories/novellas/graphic novels I read. Enjoy!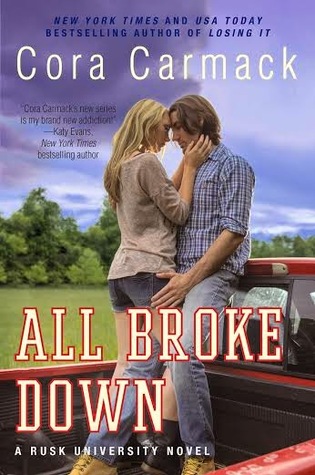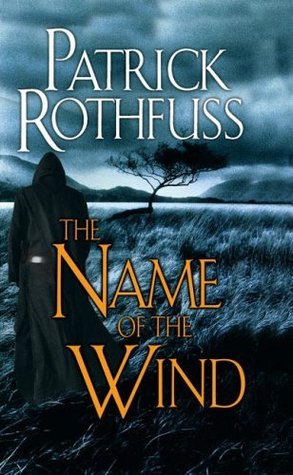 (3.25/5)                     (4/5)                      (2/5)                            (4/5)                      (4/5)
All Broke Down– I like Cora Carmack's other NA books and I thought this book started off strong but it ultimately suffers from bland dialogue and bland characters who had potential but turned out to be your typical New Adult archetypes. Also, there was a plot development near the end that I felt was used as a catalyst for Silas's development when it should have been focused on someone else and that severely turned me off from giving this a higher rating.
The Name of the Wind– The best part about this book is the narrator and the storytelling because the story itself wasn't all that special but the storytelling made it special. Had some problems with the last section of the book and some off-putting things concerning the writing of the female characters but I'm planning on doing a discussion and review of this book so I'll talk about it more then.
Austenland– This book kind of left a bad taste in my mouth. I feel like it's because I, for some reason, didn't see who she would end up with at the end. I thought it was going to be someone else..and I felt kind of cheated because I felt like there was so much buildup with one character but then this other character got to be with her at the end..what.
The Death of Bees– I really liked this book. I feel like the writing of the dual perspectives was distinct and gave a lot of insight into the characters. It has a lot to say about family and sibling relationships through the eyes of some very messed up characters.
Practice Makes Perfect– Love this book so much!! A near perfect contemporary romance that doesn't tear apart my feminist heart. I love the characters individually and as a couple. The romance had so much sexual tension. The pacing was on point and maybe it's just me but I wanted more..explicit scenes because of that 😉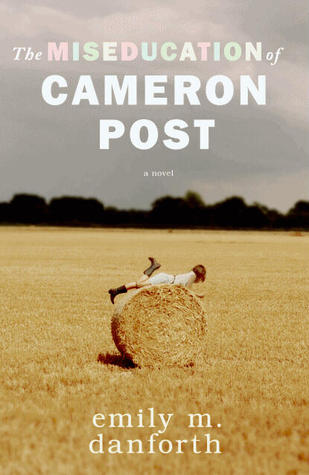 (3/5)                                      (3/5)                                  (3.75/5)
Keturah and Lord Death– Reminds me a lot of the books I read as a girl like Gail Carson Levine. The writing was very graceful and really matched the time period that I think this book was set in but the story was just ok.
The Man in the High Castle– A brilliant book on the political and theoretical side. I liked how he writes about seeing America as if it were not a superpower and seeing America from an outside perspective. However, because of the emphasis on the philosophy, the story felt like a plot device for the philosophy and it was pretty mediocre.
The Miseducation of Cameron Post– I have a review on this one.
(3.5/5)                                       (3.5/5)                                       (3.5/5)
Cinnamon and Gunpowder– This book has a little bit of everything, romance, action, adventure, pirates, food porn, political intrigue, even a little bit of businessn ethics. But there was too much of everything and not enough of one thing. Like there was a romance but not enough of one. But the descriptions of the food were to die for.
Sins and Needles– A mafia-type erotic romance. Really addicting and sexy but I don't really care enough to continue on with the series. Recommended for a light read.
Swamplandia!– I adore Russell's ability to create such an atmospheric ambiance to the story. I could probably read Russell writing a travel guide. I feel like some of the character arcs should have been explored more. Also, I'm not sure how I feel about one of the plot developments because I do hold literary fiction to different standards than genre fiction but I thought the aftermath needed more screen time so that's that.
Let me know if you've read any of these books, what you thought of them, or your favorite read of July! =)