I'm in a summer mood which is weird because it's raining right now. I first saw this tag on Kassidy's channel and I love summer so I really wanted to do it. Enjoy!
1. Show a book with a summery cover
Since You've Been Gone by Morgan Matson
Ice cream, sun, hanging out with your best friend, shorts..This book is absolutely perfect for summer inside and outside.
2. Pick one fictional place that would be the perfect destination for your Summer Vacation!
Atargatis Cove from The Summer of Chasing Mermaids by Sarah Ockler
This cove has everything I could ask for in a summer vacation. It's got an ocean, summer beach house, the promise of mermaid mythology, hot boys (I want a Christian Kane!), mouthwatering seafood and drinks, and fun parties. Summer would be pretty freaking awesome at Atargatis Cove.
3. You're about to go on a flight to your Summer Vacation. But you want to read a book that lasts for the whole flight so what novella do you choose?
A Year and A Day in Old Theradane by Scott Lynch. I'm currently reading this one right now and it's fabulous so far. It's a fantasy novella about thieves on their last mission before they truly retire. The worldbuilding is so great and I love the characters so I would pick this one.
4. You have a case of Summertime Sadness what happy book do you pick up to shine a smile on your face?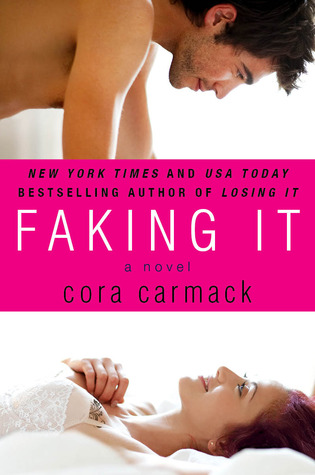 Faking It by Cora Carmack. One of the few NA books I can tolerate without pulling my hair out. Instead of a bad boy/good girl. It's got a bad girl/good boy which is something that needs to written about more often imo. I adore their relationship. It's full of banter and swoonworthy moments and it's perfect for summer because it's a light and fluffy read.
5. You're sitting at the beach all alone…which fictional character would be your beach babe?
Oh gosh, this is hard. But right now, I want Peter Kavinksy to be my beach babe. I can just imagine it. He'll probably be a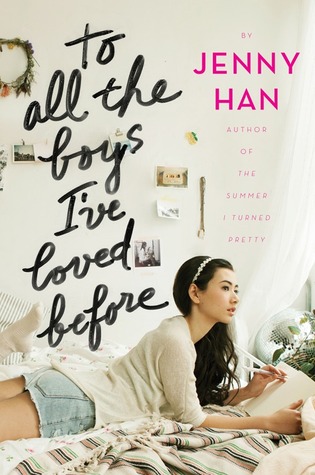 lifeguard or regular beach goer and he'll come up to me while I'm staring off into the distance at the ocean (because I do that a lot) and we'll have a meet cute. We'll have adventures on the beach, eat ice cream and have a romantic walk at sunset. In my dreams right?
6. To match your ice cream you want an icy cool sidekick! Which fictional sidekick do you pick?
Isabelle Lightwood. I need someone bold and fearless to take me out of my comfort zone. Plus, getting ice cream with Isabelle just sounds like so much fun because it wouldn't just be ice cream, it would be ice cream and some other crazy adventure she spontaneously decides to take me on. I would not mind if she brought along Simon either. I'm ok with being the third wheel in this relationship.
7. Share the Summertime Happiness! Who do you TAG?
Analee @ Book Snacks
Anjie @ Love Thy Shelf
Summer @ XingSings
and you!