As Mother's Day approaches, I find myself thinking more and more about my relationship with my mother. If I could describe my relationship with my mother, it would be frustratingly complicated. So this post is recommending the books that explore the relationship between mothers and their daughters in all dimensions honoring mothers but also exploring the complications and what that means. All Goodreads pages will be linked on the book cover.
 Kira-Kira by Cynthia Kadohata: One of my favorite childhood books. A heartbreaking and emotional story.The bond of a mother and daughter in the perspective of a middle-grade kid struggling to cope with her sister's illness.
The Joy Luck Club by Amy Tan: I find this one particularly important to the Asian-American experience. There are complications between filial obligation but also between generations and cultures that every Asian American child but had immigrant parents will understand.
Like Water for Chocolate by Laura Esquivel: The exploration of love and mothers with magical realism and delicious food. This one does not center around mother-daughter relationships but is still an important part of the story.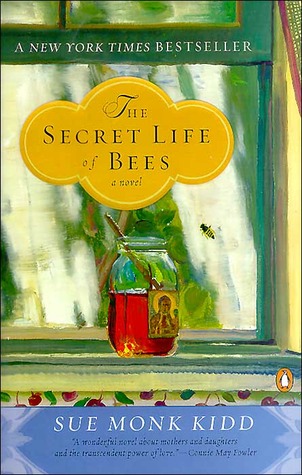 The Secret Life of Bees by Sue Monk Kidd: This one is less about about biological mothers and more about the mothers that come into our lives and change them. I love the emotional bond between the beekeeping sisters and our main character who comes into their lives broken and by the end of the book, comes out stronger than before.
What is your favorite book about mother relationships?