So March marks the end of my winter quarter and my spring break, the highlight of which I got to go to Disneyland! March was a very mixed reading month for me and I think a large part was that I have so many books I want to read and I feel like I'm not reading fast enough even though I shouldn't be thinking of how fast I'm reading a book. I should savor each book. Also, I think my mood for books changes so quickly. One minute I'll feel like reading a YA contemporary, the next I'll feel like reading horror. I think for April, I have to tell myself to slow down and really "listen" to what I'm reading.
So here are all the books I read this month with my star rating on Goodreads. I've included a short story I read. I've also included some miscellaneous favorites at the bottom. Let me know if you've read/watched anything on this list!
Books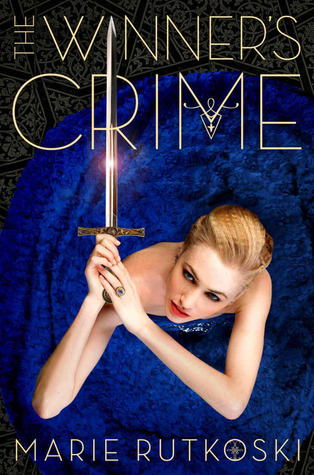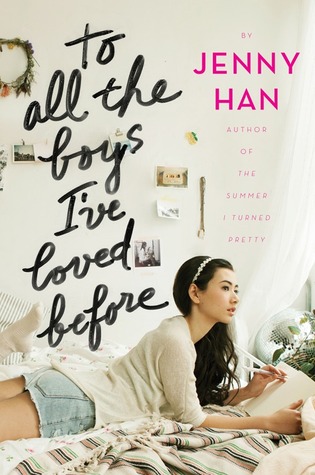 1. The Hitchhiker's Guide to the Galaxy by Douglas Adams (4/5)
2. The Winner's Crime by Marie Rutkoski (4.5/5)
3. Watchmen by Alan Moore (3/5)
4. To all the Boys I've Loved Before by Jenny Han (4/5)
5. Dreams of Gods and Monsters by Laini Taylor (3/5)
6. Tea With Milk by Allen Say (4/5)
7. Cloud Atlas by David Mitchell (3/5) (DNF halfway through the book)
Shocker; I thought I would at least give this one a 4 stars
8. Alif the Unseen by G. Woodrow Wilson (3.2/5)
9. Escape from Mr. Lemoncello's Library (3.8/5)
Graphic Novels
1. Alex and Ada Vol. 1 and 2 by Jonathan Luna and Sarah Vaughn (4/5)
2. Blue Exorcist Vol. 1 by Kazue Kato (4.5/5)
Short Stories
1. The Yellow Wallpaper by Charlotte Gilman (5/5) (LOVE)
Miscellaneous Favorites
Beauty/Fashion
1. My black and white cami from H&M (I have a picture of me wearing it on Instagram)
Just a very versatile piece
I've been wearing it a lot because it's been so hot and it's very comfortable
Youtube Channel Favorites
TV Show Favorites
1. Scorpion CBS (3/5)
I'm biased because I love any media with group chemistry and genius nerds.
I ship Waige like no other.
2. Parks and Recreation Seasons 5-7 (4/5)
3. Fresh off the Boat ABC (3.5/5)
Game Favorites
1. Kingdom Hearts (PS2)
Such a fun crossover between final fantasy and disney
I love seeing different disney characters interact and fight evil villains.
And yes, I realize I'm like a decade too late in playing this but whatever.
If you're interested in seeing more of thoughts of any of the books/short stories, let me know and I'll be sure to do a full review on it! Let me know your thoughts on my non bookish favorites too! =) What was your favorite book/show/movie of March?